In today's competitive e-commerce landscape, having the right tools and resources at your disposal is crucial for achieving success. Shopify, one of the leading e-commerce platforms, offers a vast array of apps designed to enhance your store's functionality and drive growth. In this comprehensive guide, we will explore the best Shopify apps available in the market that can significantly boost your online business. Whether you're looking to optimize your store's performance, increase conversions, or streamline your operations, these handpicked apps will provide you with the necessary edge to outrank your competitors.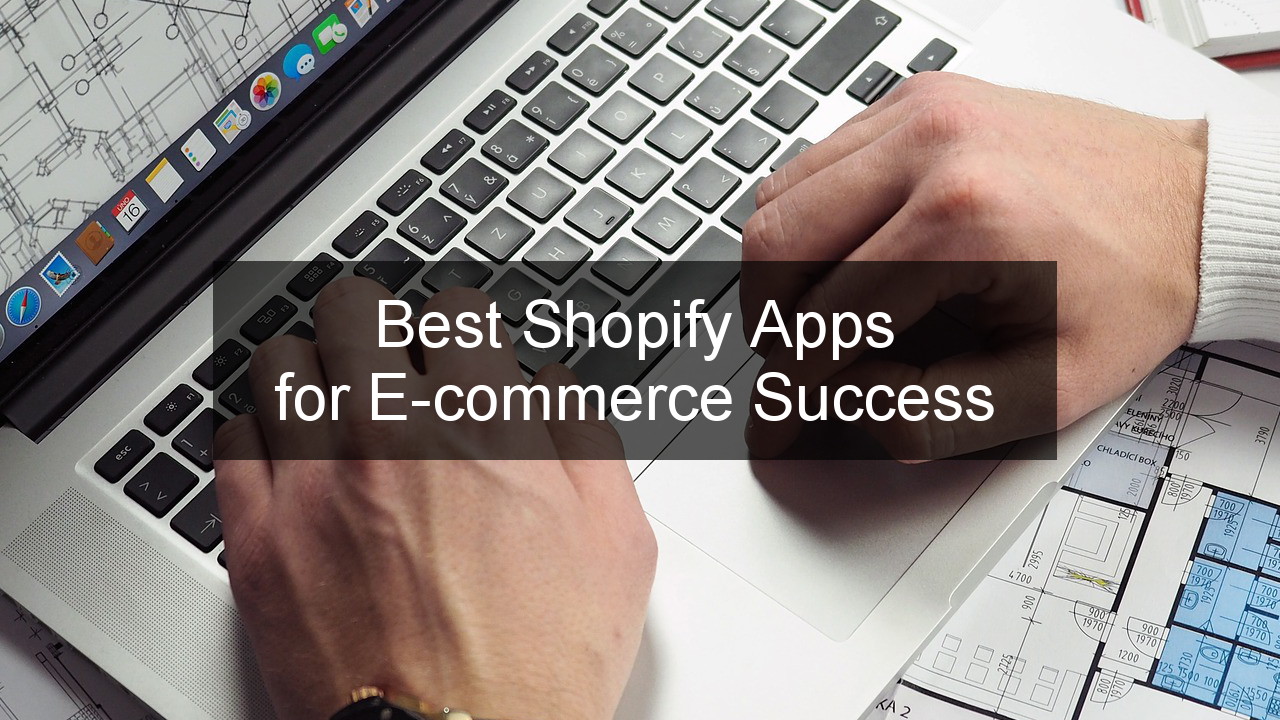 Oberlo: Simplify Product Sourcing
Managing your product inventory efficiently is essential for maintaining a successful online store. Oberlo, a popular Shopify app, empowers you to streamline the product sourcing process. With Oberlo, you can easily import products from various suppliers directly into your Shopify store. This eliminates the need for manual product management, saving you valuable time and effort. Additionally, Oberlo provides real-time inventory updates and automated order fulfillment, ensuring seamless operations.
Klaviyo: Drive Personalized Email Marketing
Email marketing remains a powerful tool for engaging with your customers and driving conversions. Klaviyo empowers you to create highly targeted and personalized email campaigns that resonate with your audience. From automated flows triggered by customer behavior to advanced segmentation based on demographics and purchase history, Klaviyo helps you deliver the right message to the right people at the right time.
Yotpo: Amplify Customer Reviews and Social Proof
Building trust and credibility is crucial in ecommerce, and Yotpo is the ultimate solution for leveraging the power of customer reviews. With Yotpo, you can collect and display product reviews, ratings, and user-generated content on your site. Harnessing the influence of social proof, this app boosts customer confidence, drives conversions, and enhances your brand reputation.
SEO Image Optimizer: Enhance Visual Search Visibility
Images play a vital role in ecommerce, and optimizing them for search engines is essential. SEO Image Optimizer optimizes your product images, ensuring they are fully indexed and visible to potential customers. This app automatically adds ALT tags and optimizes image file names, improving your site's SEO and increasing the chances of ranking higher in search engine results pages (SERPs).
ReConvert Upsell & Cross-sell: Maximize Customer Value
Increasing the average order value and maximizing customer value are crucial aspects of a successful ecommerce strategy. With ReConvert Upsell & Cross-sell, you can effortlessly upsell and cross-sell relevant products to your customers, maximizing their purchasing potential. This app allows you to create enticing offers and personalized recommendations, encouraging customers to add more items to their carts and boosting your revenue.
Loox: Boost Trust with Authentic Customer Photos
Visual content has a significant impact on consumer decision-making, and Loox helps you leverage the power of authentic customer photos. By enabling customers to submit reviews along with images of the purchased products, Loox builds trust and credibility. Displaying these user-generated photos on your website creates a visually appealing and trustworthy shopping experience, ultimately increasing conversions.
Privy: Drive Conversions with Effective Pop-ups
Capturing visitor attention and converting them into subscribers or customers is vital for ecommerce success. Privy specializes in creating eye-catching pop-ups and interactive displays to engage your website visitors effectively. From email sign-up forms and exit-intent pop-ups to cart abandonment messages, Privy helps you capture leads, nurture customer relationships, and recover potential sales.
Bold Product Options: Customize Products to Perfection
Offering customizable products can be a game-changer for ecommerce businesses. Bold Product Options enables you to create personalized product variations, custom fields, and conditional logic options. Whether it's selecting colors, sizes, engraving options, or any other customization, this app ensures a seamless and user-friendly product customization experience for your customers.
PushOwl: Recover Sales with Web Push Notifications
Recovering abandoned carts and re-engaging customers who have shown interest in your products are critical for maximizing revenue. PushOwl leverages web push notifications to send personalized messages, reminders, and offers directly to your customers' devices. By re-engaging with potential buyers and recovering abandoned sales, this app helps you drive conversions and boost your bottom line.
QuickBooks: Simplify Accounting and Finances
Efficiently managing your store's finances and accounting processes is crucial for maintaining a healthy and profitable business. QuickBooks, a widely used accounting software, seamlessly integrates with Shopify to provide a comprehensive solution for financial management. With QuickBooks, you can automate tasks such as invoicing, expense tracking, and tax calculations, saving you time and minimizing errors. By streamlining your accounting processes, you can focus on growing your business and achieving long-term success.
LiveChat: Enhance Customer Support
Providing exceptional customer support is essential for building trust and ensuring customer satisfaction. LiveChat is a versatile app that allows you to offer real-time chat support on your Shopify store. By enabling instant communication with your customers, you can address their inquiries, provide personalized assistance, and resolve any issues promptly. LiveChat also offers advanced features like chatbots, canned responses, and integration with other support tools, enabling you to deliver top-notch customer service efficiently.
TrustPulse: Leverage Social Proof
In the digital age, social proof plays a significant role in influencing purchasing decisions. TrustPulse is a powerful app that enables you to leverage social proof by displaying real-time customer activity notifications on your store. These notifications, such as recent purchases or sign-ups, create a sense of urgency and credibility, instilling trust in potential customers. TrustPulse's customization options and targeting capabilities allow you to tailor the notifications to match your branding and optimize their impact on conversion rates.
Conclusion
Leveraging the right Shopify apps can significantly enhance your e-commerce store's performance, visibility, and overall success. By integrating these top-rated apps into your Shopify store, you can streamline operations, optimize marketing efforts, and provide an exceptional customer experience. Whether you're looking to simplify product sourcing, increase conversions, or improve customer support, the apps mentioned in this guide will give you a competitive edge in the e-commerce landscape. Stay ahead of the competition, drive growth, and achieve your business goals with these powerful Shopify apps.
Remember, success in e-commerce goes beyond the quality of your products or services. It also relies on utilizing the right tools and technologies to create an exceptional shopping experience for your customers. By implementing the best Shopify apps tailored to your specific needs, you can elevate your store's performance and outrank your competitors and achieve unparalleled success in the digital landscape.
So, what are you waiting for? Start integrating these apps into your Shopify store today and witness the transformation they bring to your business. Stay ahead of the curve and embark on a journey towards ecommerce greatness!