If you're looking to start an e-commerce business or add new products to your online store, AliExpress can be a great source of affordable products. However, navigating the site and setting up a dropshipping business can be overwhelming. In this article, we'll cover everything you need to know about how to dropship from AliExpress.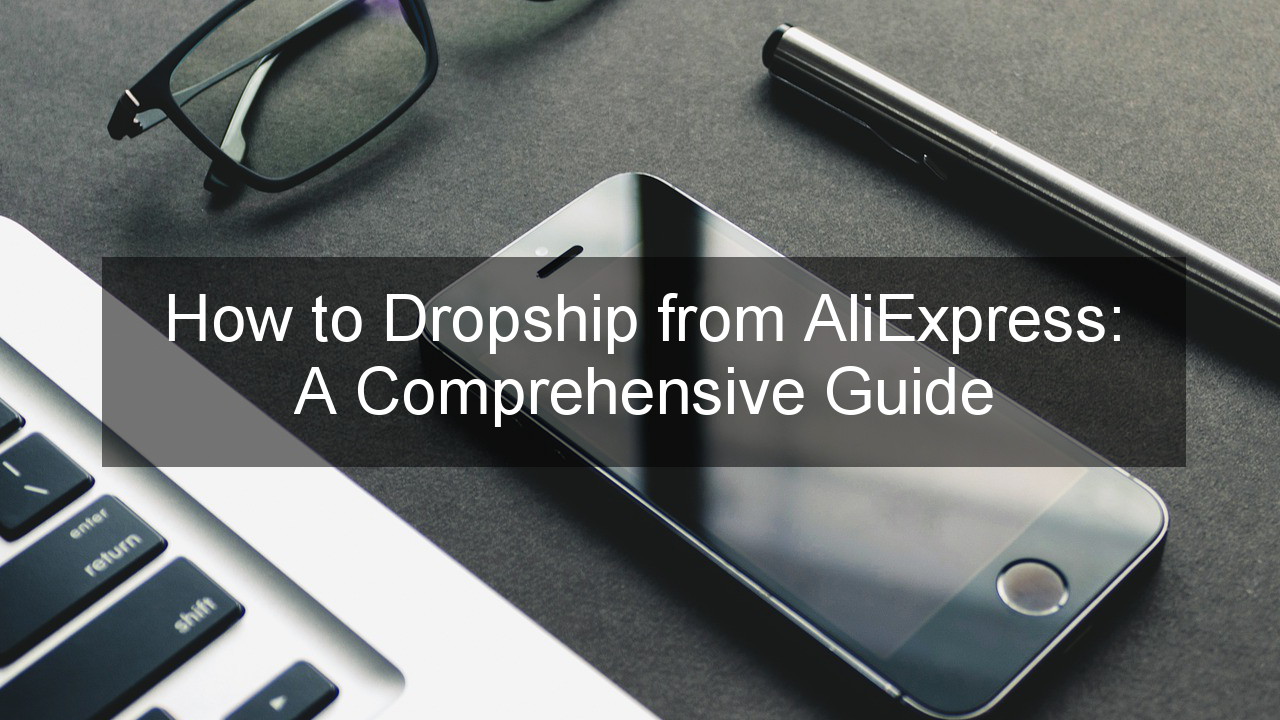 What is Dropshipping?
Before we dive into the specifics of dropshipping from AliExpress, let's define what dropshipping is. Dropshipping is a business model where you, as the retailer, don't keep inventory in stock. Instead, you list products on your website and when a customer places an order, you purchase the item from a third-party supplier who then ships it directly to the customer. This allows you to offer a wide range of products without the upfront costs of purchasing inventory.
Why Dropship from AliExpress?
AliExpress is a popular online marketplace that connects buyers from all over the world with sellers in China. Here are some reasons why dropshipping from AliExpress can be beneficial for your business:
Affordable products: AliExpress sellers offer products at wholesale prices, often much lower than what you'd find on other e-commerce sites.
Wide variety of products: AliExpress has a huge selection of products across many categories, from electronics to clothing to home goods.
Low minimum order quantities: You can typically order a single item from an AliExpress seller, which makes it easy to test out new products without committing to a large order.
How to Dropship from AliExpress
Now that you know why dropshipping from AliExpress can be a smart business move, let's dive into the steps for setting up your AliExpress dropshipping business.
Step 1: Choose Your Niche and Products
Before you start searching for products on AliExpress, you need to choose your niche. This will help you focus your product selection and marketing efforts. Once you have a niche in mind, you can start browsing AliExpress for products that fit that niche.
When choosing products to sell, keep the following in mind:
Look for products that have a high demand but low competition.
Consider the profit margins. You want to choose products that you can sell at a markup that's still affordable for your customers.
Check the seller's ratings and reviews. You want to work with reputable sellers who will provide good customer service and quality products.
Step 2: Set Up Your Online Store
To start dropshipping from AliExpress, you'll need an online store. You can use a platform like Shopify or WooCommerce to set up your store quickly and easily.
When setting up your store, make sure to:
Choose a clean and easy-to-navigate design.
Include high-quality product images and descriptions.
Set up a payment system.
Add shipping options and rates.
Step 3: Find AliExpress Suppliers
Once you have your niche and products selected and your online store set up, it's time to find AliExpress suppliers. You can do this by searching for products on AliExpress and reaching out to the sellers to see if they offer dropshipping.
When looking for suppliers, keep the following in mind:
Look for suppliers with high ratings and good reviews.
Check the supplier's shipping and handling times.
Negotiate the price with the supplier to ensure a profitable markup.
Step 4: List Products on Your Store
After you've found suppliers and negotiated prices, it's time to list the products on your store. Make sure to include:
High-quality product images.
Detailed product descriptions.
The price you've agreed on with the supplier.
Step 5: Market Your Products
Now that your store is set up and your products are listed, it's time to start marketing your products. Here are some strategies to consider:
Social media: Use platforms like Facebook and Instagram to showcase your products and reach potential customers.
Influencer marketing: Partner with influencers in your niche to promote your products to their followers.
Email marketing: Build an email list and send out regular newsletters and promotions to your subscribers.
SEO: Optimize your website for search engines to increase your visibility in search results.
Step 6: Fulfill Orders
When a customer places an order on your store, you'll need to purchase the product from the AliExpress supplier and provide the customer's shipping information. Make sure to:
Confirm the supplier has the item in stock before placing the order.
Provide clear and accurate shipping information to the supplier.
Follow up with the customer to ensure they received the product and are satisfied with their purchase.
Step 7: Monitor and Adjust
As you start dropshipping from AliExpress, it's important to monitor your sales and adjust your strategy as needed. Consider:
Which products are selling well and which are not.
How customers are finding your store.
Whether your pricing strategy is working.
Make changes as needed to ensure the success of your dropshipping business.
Conclusion
Dropshipping from AliExpress can be a great way to start or expand your e-commerce business. By following the steps outlined in this article about how to dropship from AliExpress, you can set up your store, find suppliers, list products, and start marketing to potential customers. As with any business, success takes time and effort, but with persistence and dedication, you can build a profitable dropshipping business.
FAQs
Do I need a business license to dropship from AliExpress?
No, you don't need a business license to start dropshipping from AliExpress. However, you should check with your local laws and regulations to ensure you're following all necessary guidelines.
How do I handle returns and refunds?
You'll need to work with your AliExpress supplier to handle returns and refunds. Make sure to communicate clearly with the supplier and the customer to resolve any issues.
How do I find high-demand, low-competition products?
You can use tools like Google Trends and keyword research to identify products with high demand and low competition.
Can I use AliExpress product images on my website?
Yes, you can use AliExpress product images, but it's a good idea to edit them and make them your own to avoid looking like a copycat of other stores.
How long does shipping from AliExpress take?
Shipping times vary depending on the supplier and the destination, but it can take anywhere from 2-6 weeks for a product to arrive. Make sure to communicate shipping times clearly with your customers to avoid confusion.