Dropshipping is a great way to start an online business without having to worry about inventory management and shipping. However, finding the right supplier can be challenging, especially if you are new to dropshipping. We will provide you with a step-by-step guide on how to find the best dropshipping supplier for your business.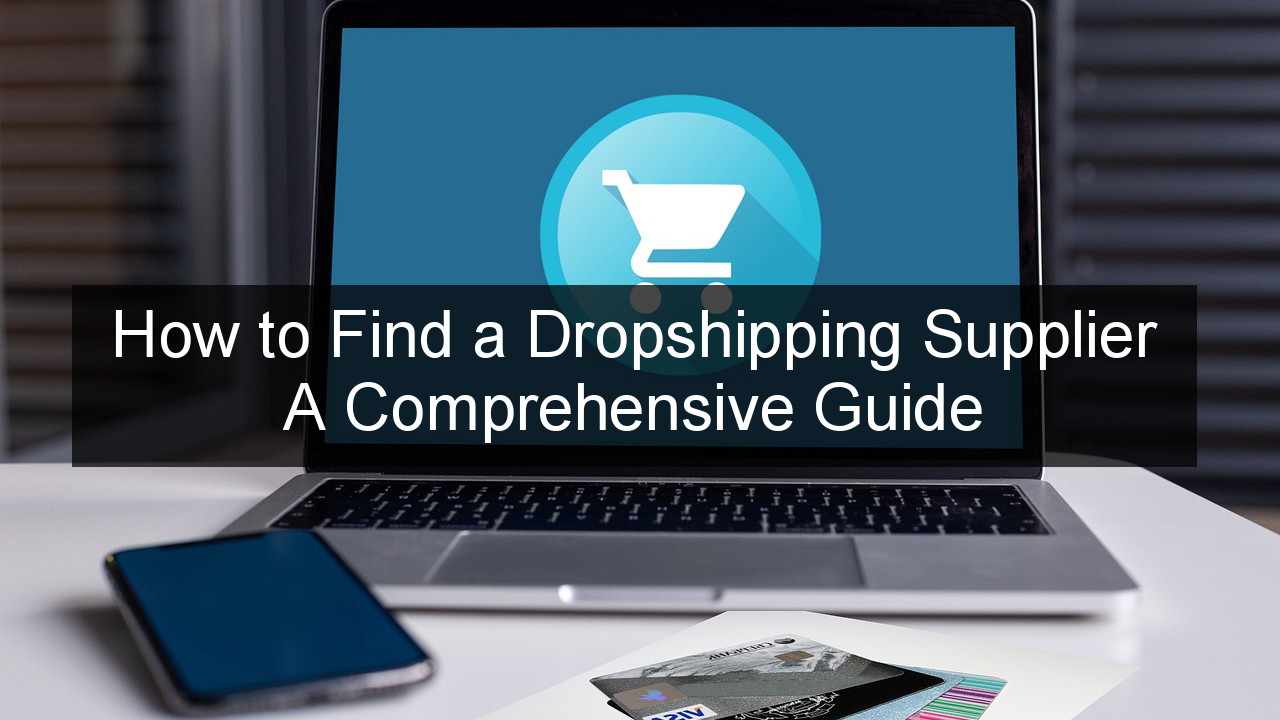 Making Products
Making products involves creating products from scratch using raw materials or components. This method is usually used by small businesses or artisans who create unique, custom-made products.
Manufacturing Products
Manufacturing products involves producing products in large quantities using machinery and production lines. This method is usually used by large businesses that can afford the upfront costs and have the resources to handle mass production.
Wholesale Products
Wholesale products involve buying products in bulk from a supplier and reselling them at a markup. This method is usually used by businesses that applies to retailers who sell products in physical stores or online.
Dropshipping Products
Dropshipping products involve selling products that are shipped directly from the supplier to the customer, without the need for the business to handle or store inventory. This method is usually used by businesses that want to avoid the upfront costs and logistical challenges of handling inventory. Dropshipping eliminates the need for a physical storefront or warehouse, and reduces the cost of running a business.
Types of Dropshipping Suppliers
There are three types of dropshipping suppliers:
Domestic Suppliers
Domestic suppliers are located within your country, making it easier to communicate with them. You'll also benefit from shorter shipping times and lower shipping costs. However, domestic suppliers may have higher prices due to their location.
Overseas Suppliers
Overseas suppliers are located outside of your country, usually in countries such as China, India, or Vietnam. They often offer lower prices due to lower labor costs. However, shipping times may be longer, and communication may be challenging due to language barriers and time zone differences.
Wholesale Suppliers
Wholesale suppliers sell products in bulk at a discounted price. They are usually located within your country and may require a minimum order quantity. Wholesale suppliers are ideal for businesses that want to purchase products in bulk to sell in their physical store or on a marketplace.
Steps to Find the Best Dropshipping Suppliers
Step 1: Determine Your Niche
The first step in finding the best dropshipping suppliers is to determine your niche. Your niche is the specific area of the market that you want to focus on. By choosing a niche, you can target your marketing efforts more effectively, and you can identify the types of products that your customers are most likely to purchase.
Step 2: Research Potential Suppliers
Once you have determined your niche, the next step is to research potential suppliers. There are several ways to find dropshipping suppliers, including:
Trade shows: Attending trade shows in your industry is an excellent way to connect with potential dropshipping suppliers and get a sense of the products they offer.
Online Directories: Online directories like SaleHoo, Doba, and Worldwide Brands are great resources for finding potential dropshipping suppliers. These directories typically list suppliers that have been vetted and verified, making it easier to find legitimate suppliers.
Google Search: A simple Google search can also help you find potential dropshipping suppliers. Use relevant keywords like "dropshipping suppliers" or "wholesale suppliers" and check the first few pages of the search results.
Social Media: Social media platforms like Facebook, Twitter, and LinkedIn can also be useful for finding potential dropshipping suppliers. Join relevant groups or follow relevant pages to find suppliers.
Step 3: Evaluate Potential Suppliers
Once you have a list of potential dropshipping suppliers, the next step is to evaluate them. You should consider the following factors when evaluating suppliers:
Product Quality: The quality of the products that the supplier offers is crucial. You should only work with suppliers that offer high-quality products that meet your standards.
Pricing: The pricing offered by the supplier should be competitive. You want to ensure that you can make a profit while still offering a competitive price to your customers.
Shipping and Returns: The shipping and return policies of a supplier are also essential to consider. Look for suppliers that offer fast and reliable shipping options and a reasonable return policy. The shipping times and costs offered by the supplier should also be evaluated. You want to ensure that your customers receive their orders in a timely and cost-effective manner.
Communication: Communication is crucial when working with a dropshipping supplier. You want to ensure that the supplier is responsive and easy to communicate with.
Reputation: You should also evaluate the supplier's reputation. You want to choose a supplier that has a good reputation in the market and has a track record of delivering high-quality products and services. You should consider the supplier's online reviews, ratings, and feedback from other businesses that have used their services.
Have a wide selection of products: The more products a supplier offers, the more options you will have for your store.
Customer service: Customer service is another important factor to consider when selecting a dropshipping supplier. You want to choose a supplier that offers excellent customer service and support, as this will impact your customers' satisfaction and repeat business. You should consider the supplier's responsiveness, availability, and willingness to resolve any issues that may arise.
Step 4: Contact and Negotiate with Suppliers
Once you have identified potential dropshipping suppliers and evaluated them, the next step is to contact them and negotiate terms. Some key terms you may want to negotiate include:
Pricing: Negotiate a fair price for the products you want to sell.
Minimum order quantity: Make sure the supplier's minimum order quantity works for your business.
Shipping times: Ask about shipping times and make sure they align with your customers' expectations.
Conclusion
Finding reliable dropshipping suppliers is crucial to the success of any eCommerce business and can be challenging, but with the right research and evaluation, you can find a reliable partner to help you run a successful e-commerce business. Always evaluate potential suppliers based on reputation, product quality, pricing, shipping, review their return policies and choose the one that best meets your business's needs. Good luck!