Obsessed with digital marketers making money online? Want to generate a secondary income source to ease your life? Looking forward to some amazing digital or online business ideas for 2023 ? Well, you have come to the right place. Isn't it interesting to start an online digital business on your own?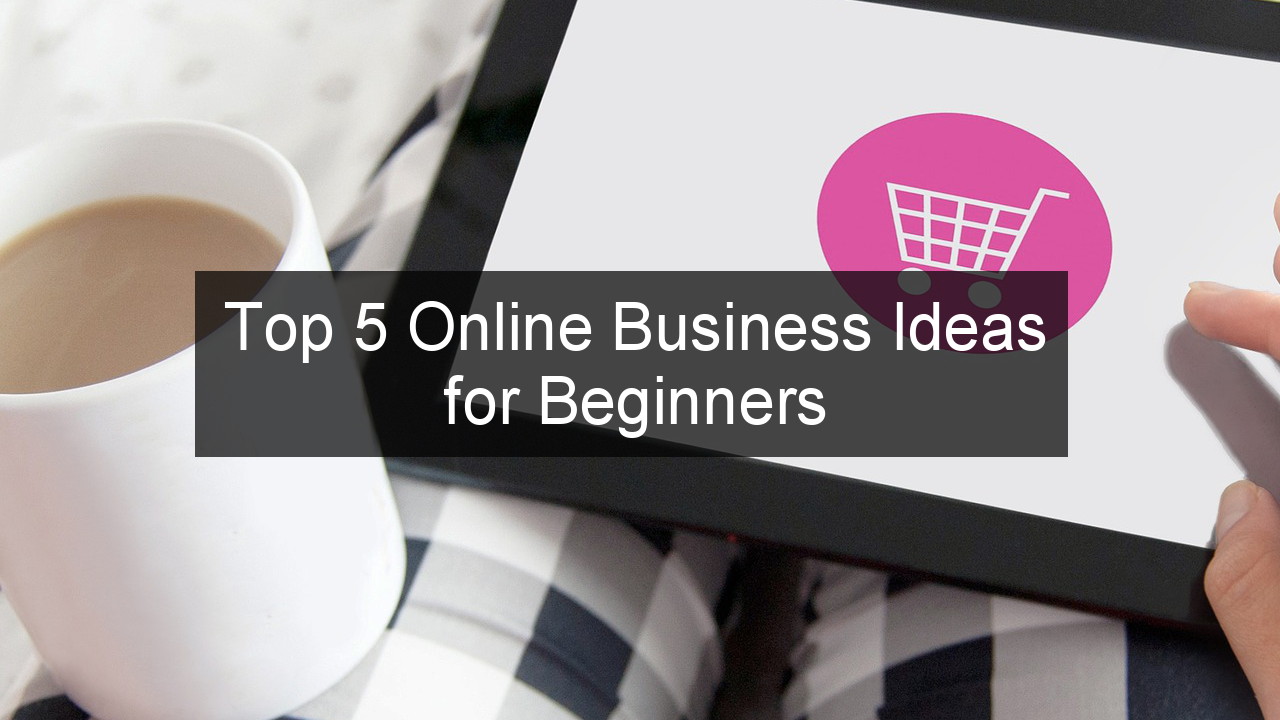 Top 5 Online Business Ideas for Beginners in 2023
If you're reading this post, you might be considering developing your secondary income source, and there's no ideal time like the present. With the advent of latest technology and mobile phones, e-commerce had a huge growth from the past few years. After a thorough research and complete analysis, here we present some of the best online business ideas for 2023.
1) Join Affiliates
Affiliate marketing is one of the leading digital businesses many entrepreneurs are utilizing to make thousands of dollars. Affiliate marketing lets you sell products on behalf of different brands or companies in return of some profit. When it comes to starting a digital business, joining various affiliates is a good place to start. You can either join affiliates or sell your own products – following the strategic world of digital marketing.
After setting up an affiliate business, you will be able to sell products based on profits which may increase as you sell more. Affiliate marketing takes a slow start but when employed effectively, it can make you thousands of dollars and you may get 100+ orders in a day. Here are some basic tips of how to start affiliate marketing business
Select a niche according to your products. For instance, if you're selling mobile accessories, you can start a blog on the same niche to attract traffic and get more sales.
Join rich affiliates, there are many affiliates network available on the internet. Make sure to select the best one for you depending upon your niche.
Consider if your affiliate program is related to your niche, offers good commissions, provide various permission to promote products i.e. social media promotion.
These were some basic tips to start your affiliate marketing business in 2020. However, make sure to learn courses and major stuff about affiliates before starting your journey.
2) Dropship
With the advent of modern technology and use of the internet, the use of commerce through the internet has had a rapid growth. Major e-commerce websites like eBay, Amazon, Aliexpress, Shopify and other online retail stores let you dropship their products. if you're a beginner and doesn't own a big inventory warehouse to store your store your good, dropship is the best choice for you.
When dropshipping, you get to buy products at a wholesale rate and sell them at a higher yet customized price. One big advantage of dropshipping is it doesn't require a huge investment or storage space to set up your digital business. All you got to do is promote the products of major online stores like Aliexpress, Amazon, and eBay. For instance, you can buy the products from various suppliers at a wholesale rate, after that, you put those products on your store for higher retail prices. Some reasons why one should dropship products are as follows
It is easy and you can set up your store in a short time
You don't need any storage space to store even a single product
There is no risk for you to sell products
Dropshipping business offers flexible location
You can choose from thousands of product
Dropshipping is certainly the easiest yet flexible digital business available. Make sure to select the best dropshipping suppliers when starting your store
Start a free trial and enjoy 3 months of Shopify for $1/month on select plans. Sign up now.
3) Sell services
In case you're a writer, graphic designer, virtual assistant, or a web developer, you can start selling your services on major freelancing platforms like fiverr.com, upwork.com and freelancer.com. According to a study, 80% people prefer to hire someone on the internet for various technical tasks on freelancing sites. There are many people selling services as a content writer, graphic, designer, and web developer. Even you can help someone with managing their social media accounts as a virtual assistant.
4) Google Adsense
Google Adsense offers a wide range of earning methods through an individual's unique content through displaying ads and matching text to the global audience. These ads are sponsored by various companies and brands who want to promote their products. Users are eligible to employ Adsense on their online platform after availing a fixed number of organic traffic daily. As these ads are sponsored by brands for promotion, they are just employed on websites with good traffic.
One can either apply for Adsense on his Youtube channel, affiliate marketing website, Blog, or any other website if he gets rich yet organic traffic regularly. Here are some basic tips on how Adsense actually work
After creating a website and driving an appropriate traffic to a site, users paste the ad code to make the ad spaces on their WebPages.
Brands and companies bid to promote their products, services, and increase brand awareness to show in your ad spaces in a real-time auction.
After your audience sees or click on the ads, you are paid accordingly.
Note that paying rates of ads from different countries vary. For this, you can also exclude low-paying ads from your web pages.
5) Sell your own digital product
If you're an e-book writer, artist, or incorporate any talent you can showcase or provide digitally, why not sell it online? For instance, there are many e-book writers selling their PDF books on several online stores, blogs, social media sites, and other online platforms. Selling your own products can serve as a potential game-changer for any online business. In this business, you're not promoting someone but creating awareness of your own products and talent on the market.
Overall Thoughts
So, these are the best online business ideas to utilize as a secondary source of income in 2020. The possibilities to starting an online business are endless due to a large number of resources and marketing strategies. Still, finding your niche is considered as the most difficult part of starting a digital business. People even spend months to determine their potential interests and what they want to do. In case of further questions or suggestions, feel free to comment down below.